-Maxwell Fayans-

​Me in 8 seconds




I'm a Blogger, extreme sports enthusiast, entrepreneur, and student.

I'm a Challenger of the status quo.

Essentialist. Less is more.

Be curious, be happy, be present, and be better than you were yesterday.

NEW YORK NATIVE.

---


-My Work-
| | |
| --- | --- |
| | I'm a self driven and motivated team member looking to learn and grow within an organization. |
Global Marketing Specialist (2017 to present):
Client Experience Manager (2016 to 2017):

​
➤
Managed the stem cell banking support team responsible for supporting the sales team and lab operations with revenues over $10MM
Led the development of GxP-based Standard Operating Procedures (SOPs) to improve lab workflow and data entry
Led documented training of lab technicians at two new contracted labs
Audited laboratory cord blood and tissue data with Quality Control to ensure data validation and process compliance
Presented weekly customer analytics reports to management team to drive reductions in customer service complaints
Created a new customer-centric Client Experience Training Guide and mentored new reps through the training
Delivered a team building program called AmeriCards as a way for new employees to learn about their coworkers
Delivered a customer facing communication platform used to get sensitive stem cell information to the parent
Key liaison for Infectious Disease Blood Test results and sent proper information to OBGYN's in a timely manner
Direct customer interaction regarding clinical trial updates, sensitive stem cell information and appropriate usage of products
Partnered with Marketing and Sales to drive customer acquisition and retention
Worldwide Customer Support Engineer (2015 to 2016):
​
➤
Worked with the vein illumination support team responsible for growing service revenue 459% from fiscal year 2014 to 2015
​
Ranked #1 in the country in service revenue for fiscal year 2015 with revenue over $1 million
Responsible for 52% of total service revenue for fiscal year 2015
Authored publication in Frontiers Magazine, which focuses on the forefront of STEM research, titled Vein Visualization: An Augmented Reality Solution to the Blood Draw
Lead weekly innovation meetings to create new customer service offerings, marketing campaigns and improve systems
Interviewed and trained newly hired customer support representatives on product technology, systems, and communications
Elected to represent the support team at the 2016 AccuVein Kickoff Meeting
Sell service contracts, upgrades, and premium repairs for hospitals, calling on clinical engineering and department heads
Provide tier 1 troubleshooting to medical device customers in more than 120 countries
Provide RMA administration, design best-option solutions, and manage inquiries and complaints
Reports directly to the Director of Worldwide Support
Market Analyst (2014):
➤
Worked with the Active Pharmaceutical Ingredients ("API") team responsible for $200mm in revenue
Formulated reports, tracked sales trends and provided recommendations while working with Indian and Chinese suppliers
Performed market analysis of Hydrocortisone, Guaifenesin, Miconazole and Lidocaine using IMS and Daily Med
Analyzed the contrast media market, β-NAD market, Heparin flush technology market, coated device market and steroids

Conducted in-depth global data analyses in the API industry using IMS, Newport and Orange Book

Reported directly to the International Senior Vice President

Previous Work Experiences Include Positions at:
---



​-​My Education-
Stony Brook University
MBA- Health Care Management
2014-2016
One of few selected for the Executive MBA Program.
Courses of Interest: Operations Management, Organizational Behavior, Business Planning & Strategic Management, Ethics & Law, Technological Innovations, Data Analysis & Decision Making, Management Economics, Managerial Finance, Financial Accounting, Managerial Marketing, Leadership

​


Lehigh University

BS Biology

2009-2013

Honors:

Presidential Scholarship, Dean's Scholarship, Phi Beta Kappa, Dean's List, Phi Eta Sigma National Honor Society, Michael W Levin '87 Advanced Technology Grant, Lehigh Biological Research Forum Grant

Study Abroad

in Paris, France, Summer 2012

Courses of Interest:

Meditation and Martial Arts (Tai Chi, Aikido), Modern Philosophy, Doing Deals, Entrepreneurship, Central Nervous System & Behavior, Evolution, Endocrinology of Behavior, Virology, Biochemistry, Organic Chemistry, Chemical Equilibria in Aqueous Systems, General Physics, Biostatistics, Molecular and Cellular Biology, Genetics, Anatomy and Physiology, Microbiology, Pathology, Histology
---
Subscribe to my blog by emailing me at maxwell.fayans+blog@gmail.com
Powered by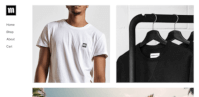 Create your own unique website with customizable templates.